What is ChinaJoy 2023?
China Joy is one of the premier gaming conferences in China. Organized in Shanghai, the event lasted three full days, from the 28th to the 30th of July.
The video game event showcased the latest developments and innovations in the gaming, comic book, and animation industries alongside supporting sectors like digital payment, translation, 3D rendering, and more.
The event is typically divided into two main sections—the B2B venues for business attendees and the B2C venues open to consumers. It's worth noting that since ChinaJoy 2022, which was impacted by COVID, the event seems to have regained its full scope and international feel.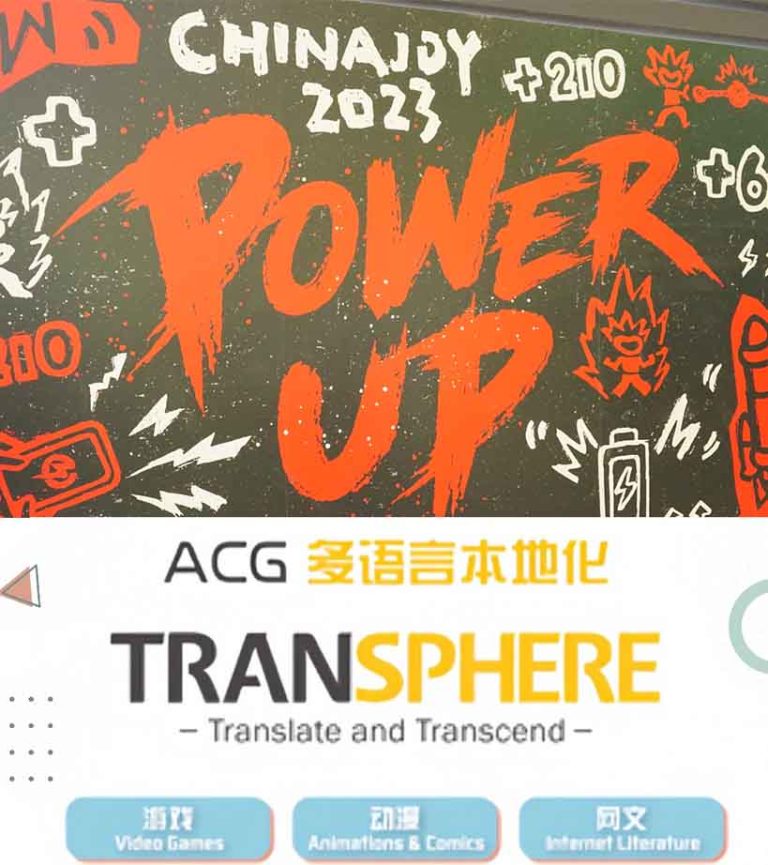 What can you expect during ChinaJoy?
You can expect to experience the cutting edge of the gaming industry, both in terms of professional advancement and pure entertainment. Some highlights typically include:
Product demos – which at a gaming conference

 means getting hands-on time playing the latest games! This is always a fun highlight.

Tech showcases demonstrating new gaming hardware, engines, platforms, etc.
New marketing campaigns and promotional materials for upcoming game launches.
Developer sessions and tech talks providing insight into the latest gaming trends.
The China Joy conference delivers an exciting mix of business networking, industry insights, and just plain fun new games to test out firsthand. The event showcases the continual innovation and energy within China's massive gaming market.
What we saw in the B2B side of the Chinajoy expo?
Our attendance was focused on professional networking and staying current on industry trends. But make no mistake – the business of gaming can still be thrilling.
Several gigantic booths showed off the latest in motion capture technology, demonstrated through energetic dancing performances synced flawlessly to 3D avatars in real-time.
Joining a diverse array of exhibitors, household names like Unity, Razer, and the SnapDragon Pro Series made a splash with their substantial presence, captivating attendees worldwide.
Similarly, the awe-inspiring MyCard train exhibit generated waves of excitement, exemplifying the boundless innovation thriving within the industry.
Snapchat, a major player in social media, brought its filters to the stage, and boy were they fun to test (see image below).
The gaming conference fully embodied the blend of professional advancement and creative wonder propelling the gaming world forward.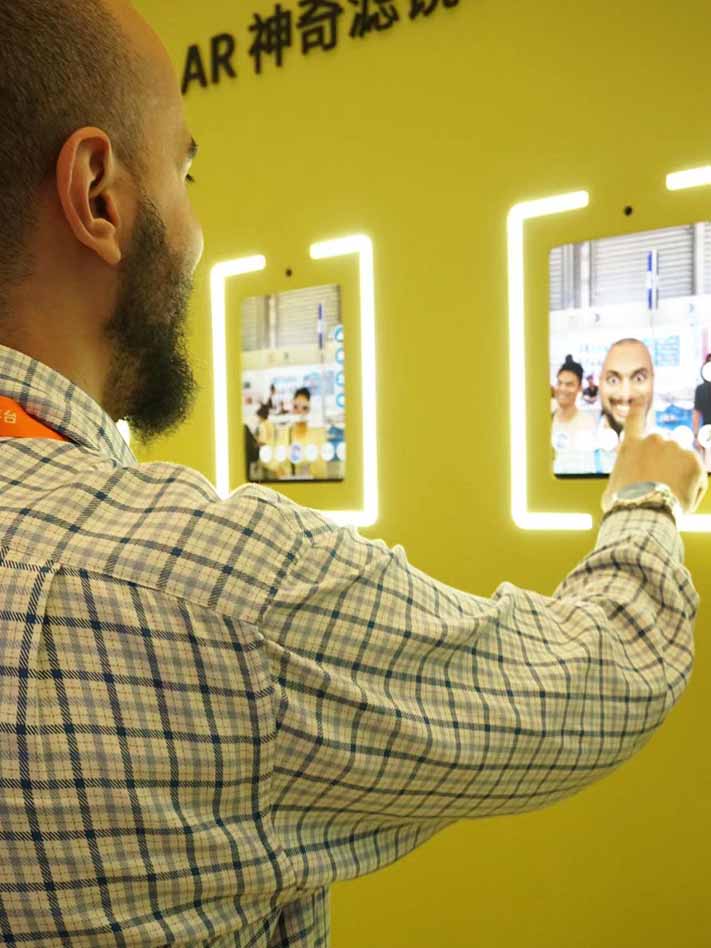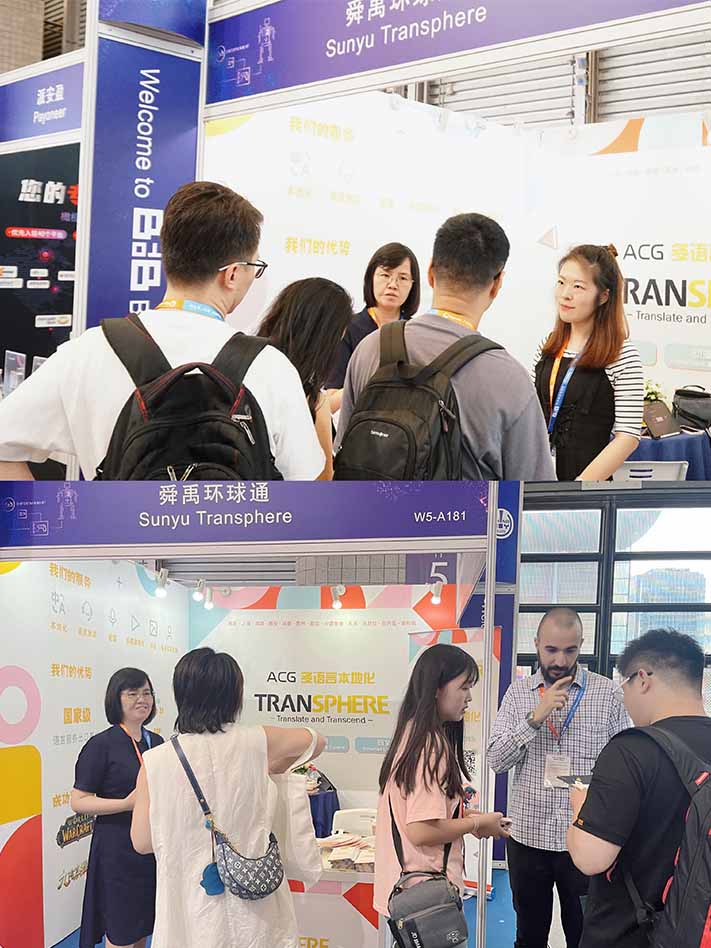 What could be seen in the B2C side of 
Chinajoy
?
Video games
With its focus on gaming, ChinaJoy was packed with video games galore. It would be easier to list which games weren't there! Some of the major titles on display included:
Diablo: Immortal

Fantasy Westward Journey

Journey to the West

Aion: The Tower of Eternity

One Punch Man: World

DOTA2

Sword Art World 3
And many, many more. Most were available for hands-on demos, of course. There was also an entire army of indie games on both the B2B and B2C floors.
ChinaJoy showgirls and cosplay
Like all the Chinese expos of the industry, showgirls aren't rare. Although I would argue their presence was more subdued this year. That being said, they remained incredibly effective at capturing the gaze and attention of the passing crowd. But, whether their presence converts to sales for those booths remains an open question.
Professionals aside, plenty of gaming fans could be seen wearing their favorite ChinaJoy cosplay. The tremendous effort these fans put into crafting their incredible costumes is impressive and praiseworthy.
Without forgetting the unde amount of mascots. The tremendous amount of work that fans must put into these incredible outfits is worthy of respect and admiration.
Numerous mascots were also on hand, adding to the festive and lighthearted atmosphere. Though there are many gaming conferences in 2023, ChinaJoy will likely be remembered as one of the most lively and memorable. We eagerly anticipate what surprises the next ChinaJoy will have in store.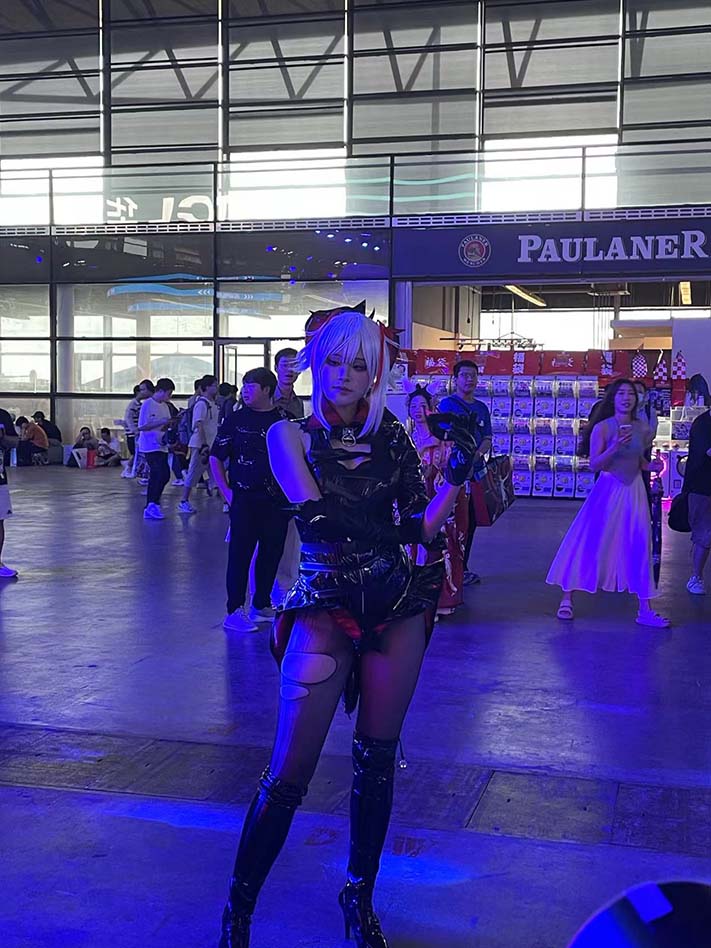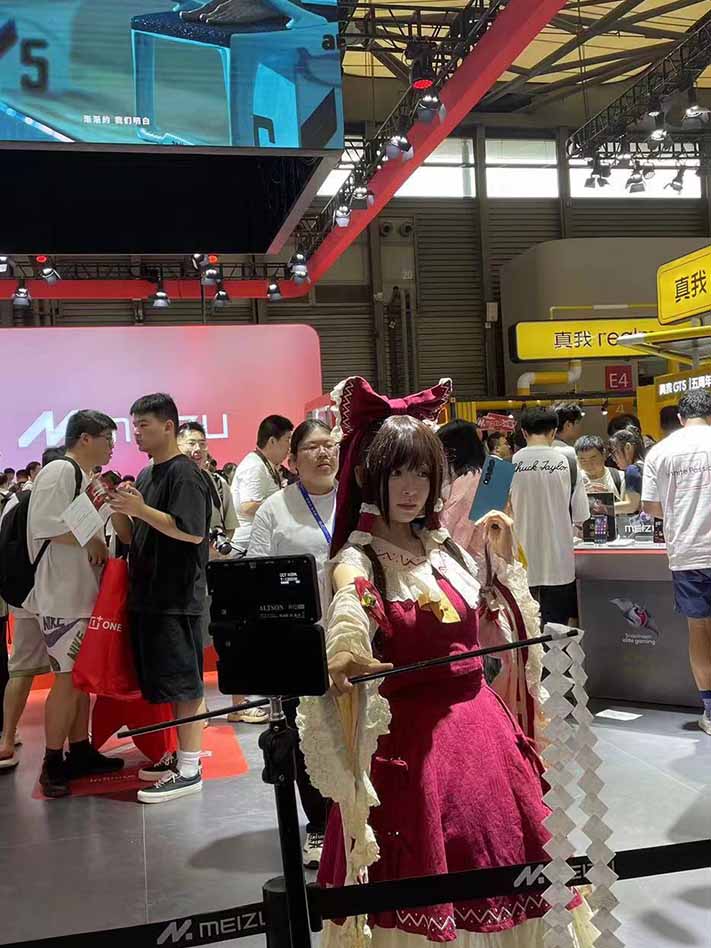 Here's to continuing the global conversation that keeps the extraordinary world of games coming! For more information on how Transphere can support your gaming endeavors, talk to us directly. We eagerly anticipate converging our strengths to drive your project's success.